Since 2022
Saving Aussies & Finding Homes
Our History
Founded in 2022, ARMA is an all-volunteer, foster-based rescue made up of Australian Shepherd owners. Collectively, the founding members have devoted countless hours in animal rescue for a variety of organizations and in a variety of capacities. Rather than create a national organization, they chose to keep it local and focus on Maryland, DC and Virginia and work with Aussies and adopters in their own backyards.
What Drives Us
Our Mission
Aussie Rescue of the Mid-Atlantic (ARMA) is a foster-based rescue for Australian Shepherds. Our mission is to provide permanent loving homes for Aussies in need. We work collaboratively with shelters and individuals who are no longer able to care for their Aussies.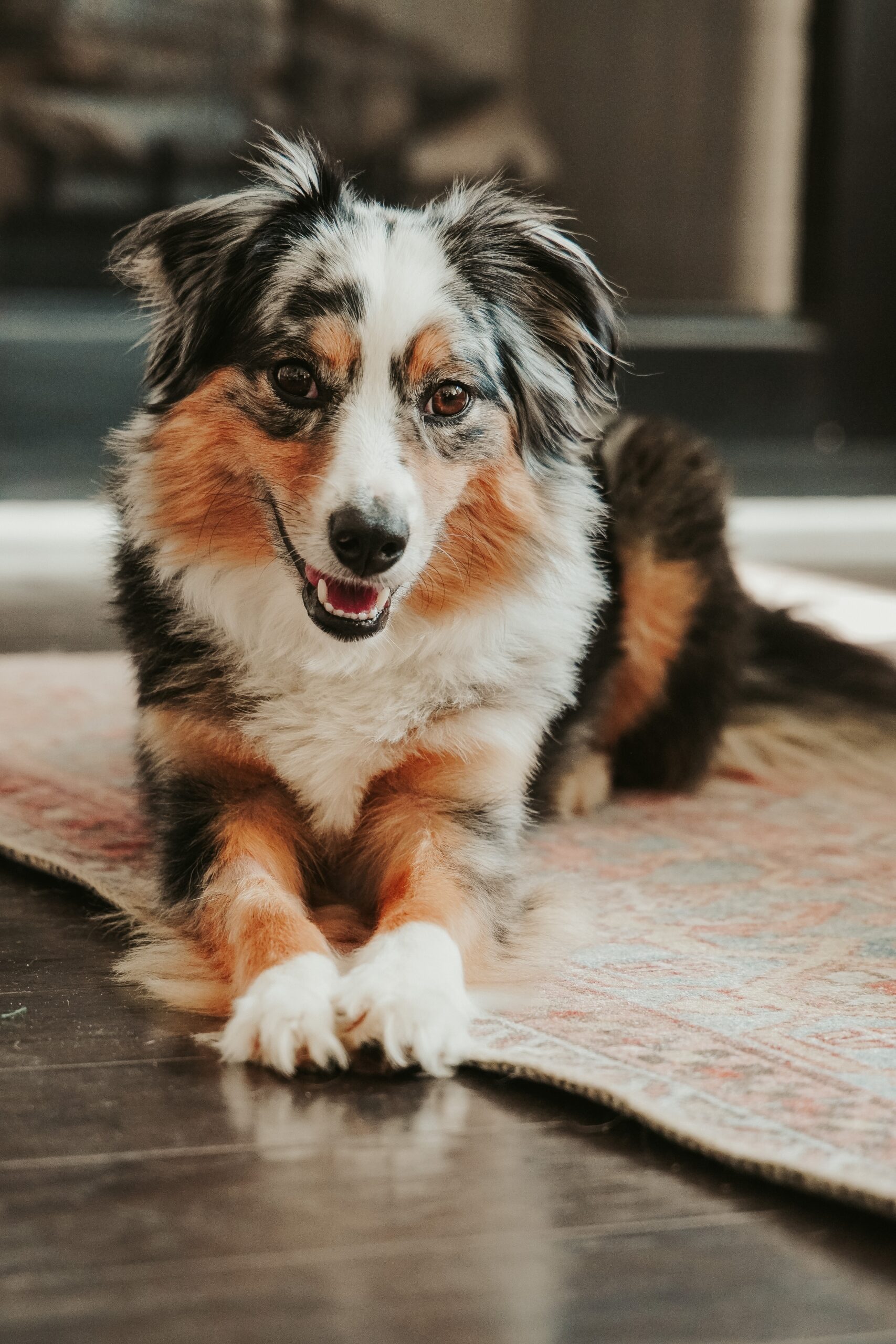 Save a Life
Why Work with ARMA?
So many GREAT Aussies of all colors, ages, sizes and energy levels land in shelters or are rehomed through no fault of their own. Through rescue and adoption these great Aussies will thrive in the right home with the right owner. It's amazing the difference some patience, a new diet, a little training, or increased exercise can have on an Aussie. At ARMA our goal is to find GREAT homes for some really fantastic Aussies. We have a saying at ARMA — Help Every Aussie Find Its Perfect Home.
Find your perfect fit
Through our foster program we know each Aussie's personality, energy level and temperament.
Avoid Unwanted Behaviors
ARMA Aussies are evaluated for behavior issues before being accepted into our program.
Help end overbreeding
We work with trusted shelter and rescue partners to help existing Aussies in need and discourage buying from irresponsible breeders.
Judgment-free zone
We provide a judgment-free process for owners to rehome their Aussies — our focus is finding the Aussie a great home.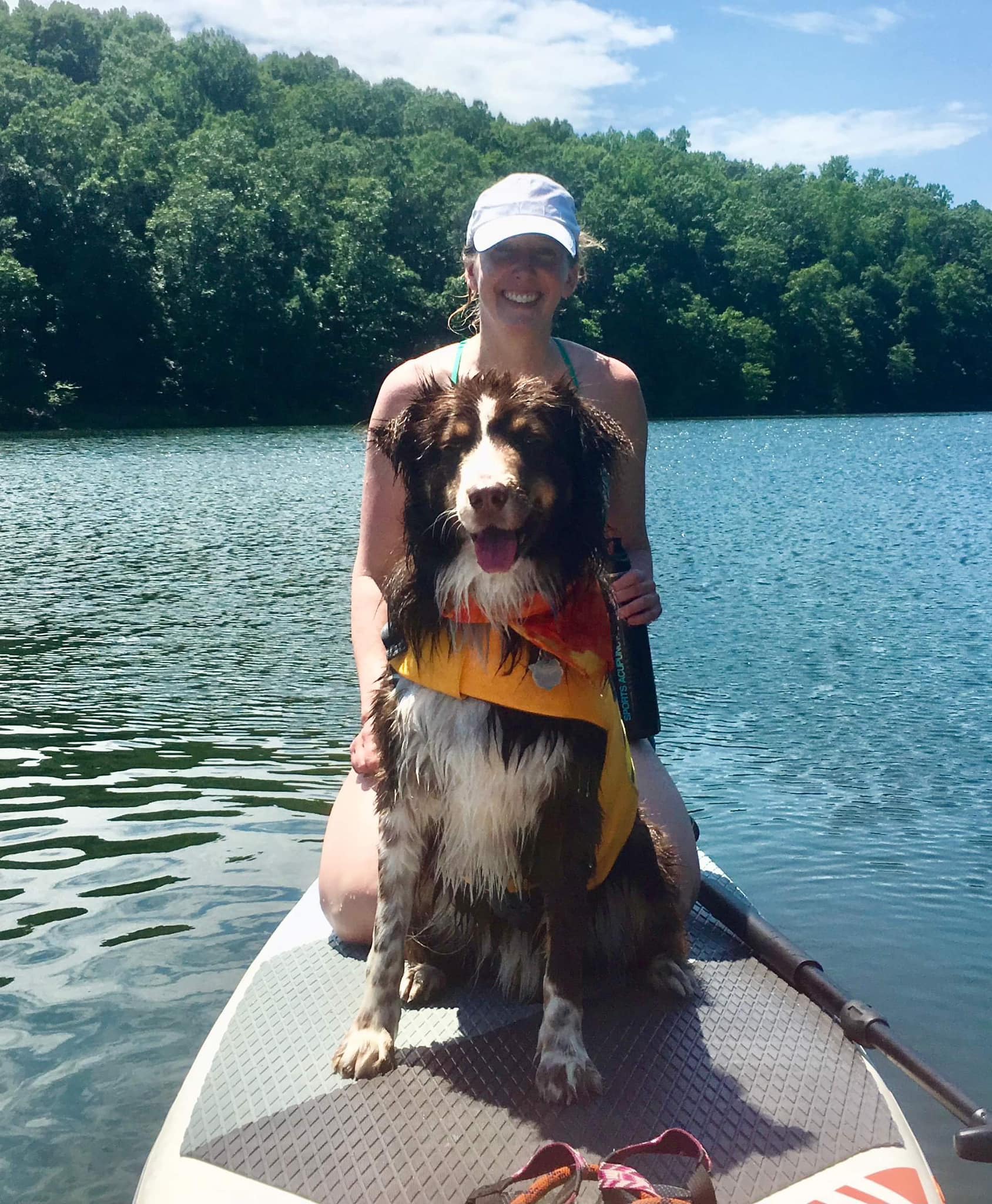 Sarah
One of our application processor extraordinaires! Sarah is a pro at home visits, and she also organizes very fun Aussie meetups through the Australian Shepherds of the DMV meetup group – many that ARMA alumni have attended! Here's what Sarah has to say:
"I love hiking and being active outdoors and found Aussies were a great match for me! I adopted my current guy, Tonto, in 2017. He, like many rescue Aussies, came from the the South. I
realized how many great dogs are getting surrendered and decided to volunteer to help them find great homes! We live in a small condo, so fostering isn't really a good option. Also Tonto enjoys getting ALL the attention
I started by volunteering for application processing, and have fallen into doing a lot of the virtual home visits. I enjoy meeting the adopters and working to match them up with their perfect Aussie!"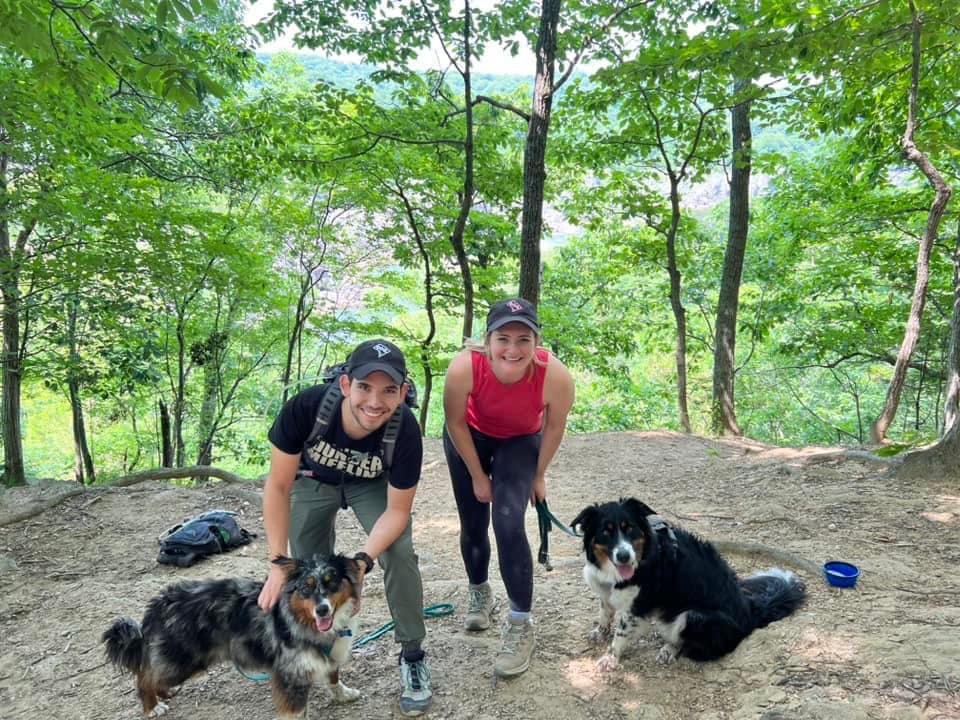 Molly and Mario
"We're Molly, Mario, and Joules (Border Collie mix). We volunteer with ARMA as a foster and help with transport of other dogs in foster care, either getting them to the vet for urgent surgeries, or picking them up after they've been surrendered into ARMA's care. We love volunteering, as
we adopted our dog 3 years ago from a rescue and are so thankful for all those that worked to help her make her way to us; we're happy to be able to be a small part of the pups' new lives that come to ARMA now.
The best endeavor yet was fostering sweet Riley (fka as Apple Jack and on the left in the photo). It was extremely rewarding to see her blossom in our care, opening up and seeing her personality come out once she understood that she was in a safe and secure environment. She also gave the greatest couch cuddles, and Joules loved having a new friend to play with for a couple weeks!"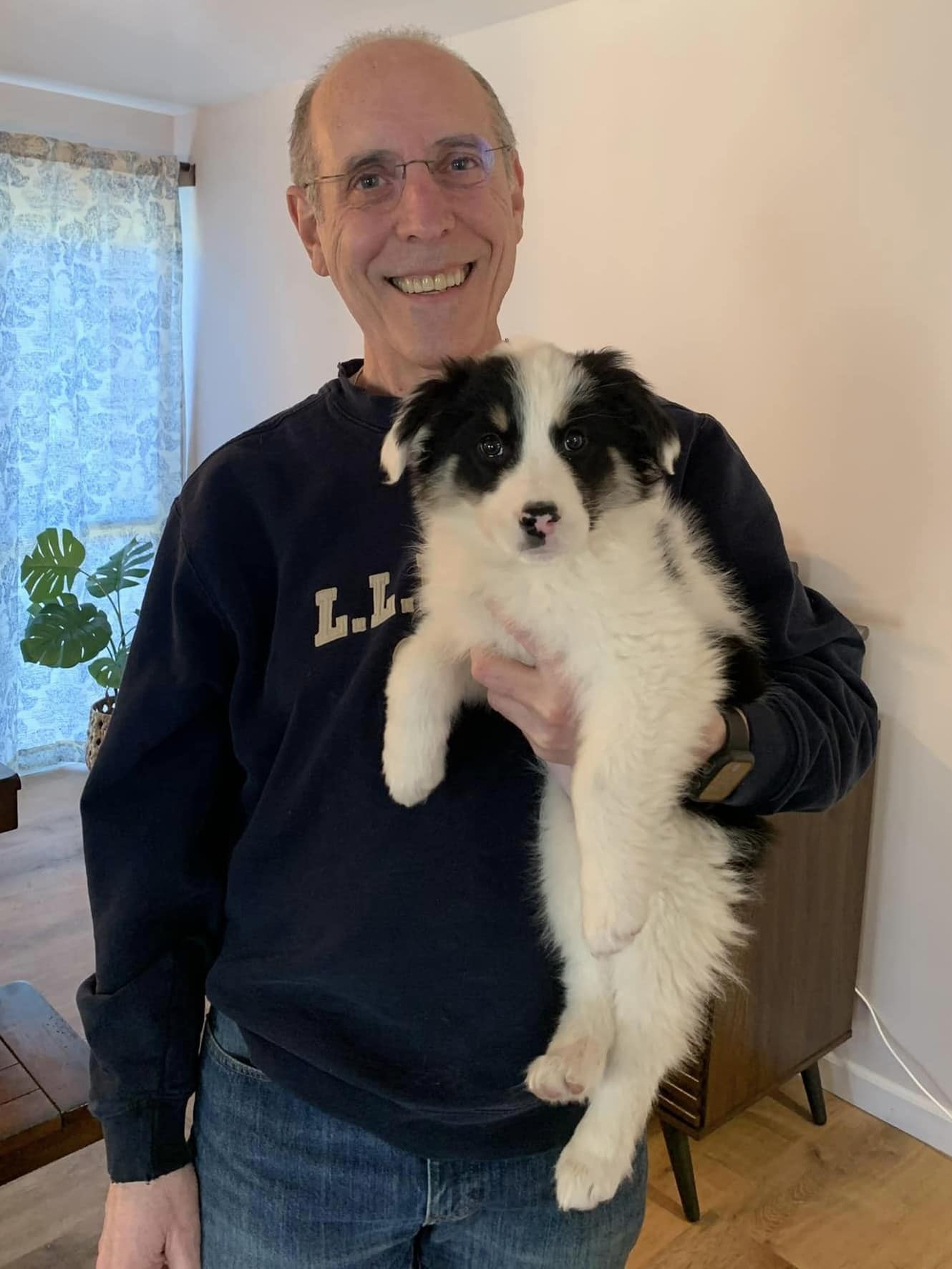 Andy Greenfield
If you first learned about ARMA from our website – it's in no small part thanks to Andy Greenfield. Andy is part of the team that built and maintains our website. Andy is also part of ARMA's core group of volunteers that launched the rescue a year ago.
Not surprisingly, Andy is happiest when he's with his Aussies out hiking or just hanging around. Andy says he loves being part of ARMA because it's so fulfilling to help connect wonderful Aussies with great homes.
Thank you, Andy, for being such an important part of ARMA! And if you want to join our team, we always need more volunteers and you can find an application on our website